A Mystery Set in Havana, Cuba!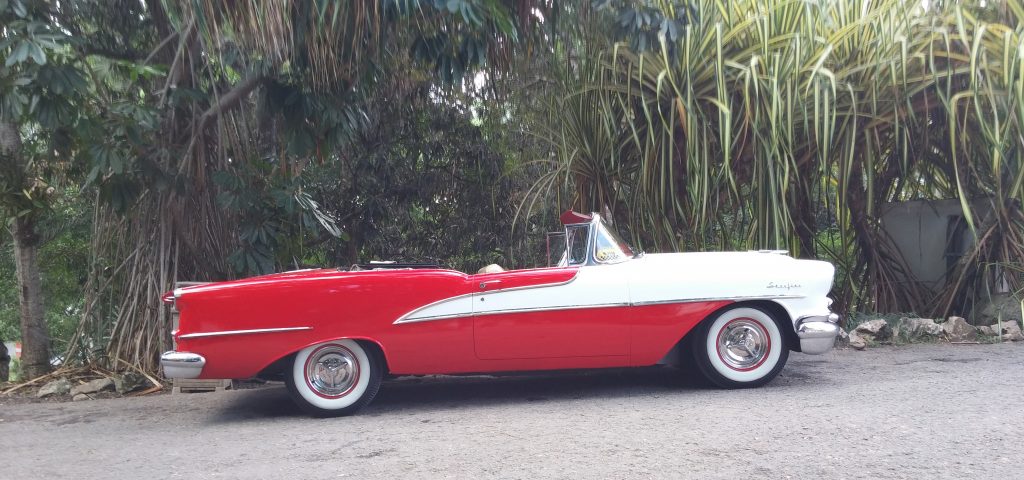 Cuba and Vintage Cars
You may wonder why I'd post a picture of this amazing vintage car. I took this picture, not only because if I had a ton of money, I'd collect vintage cars, but I knew someday it would figure into a mystery I would write. I sat on the idea for a while and then I decided Hetty Carson's next mystery would take place in Cuba. She goes there on a secret mission for a client. That's as much as I'll say. I'm working on it now.
I went to Cuba several years back, after they opened up travel to Americans. I saw it parked outside Ernest Hemingway's estate, now a museum. That was one reason I wanted to go to Cuba, because his books inspired me to become a writer and I wanted to see where he lived during his years in Cuba.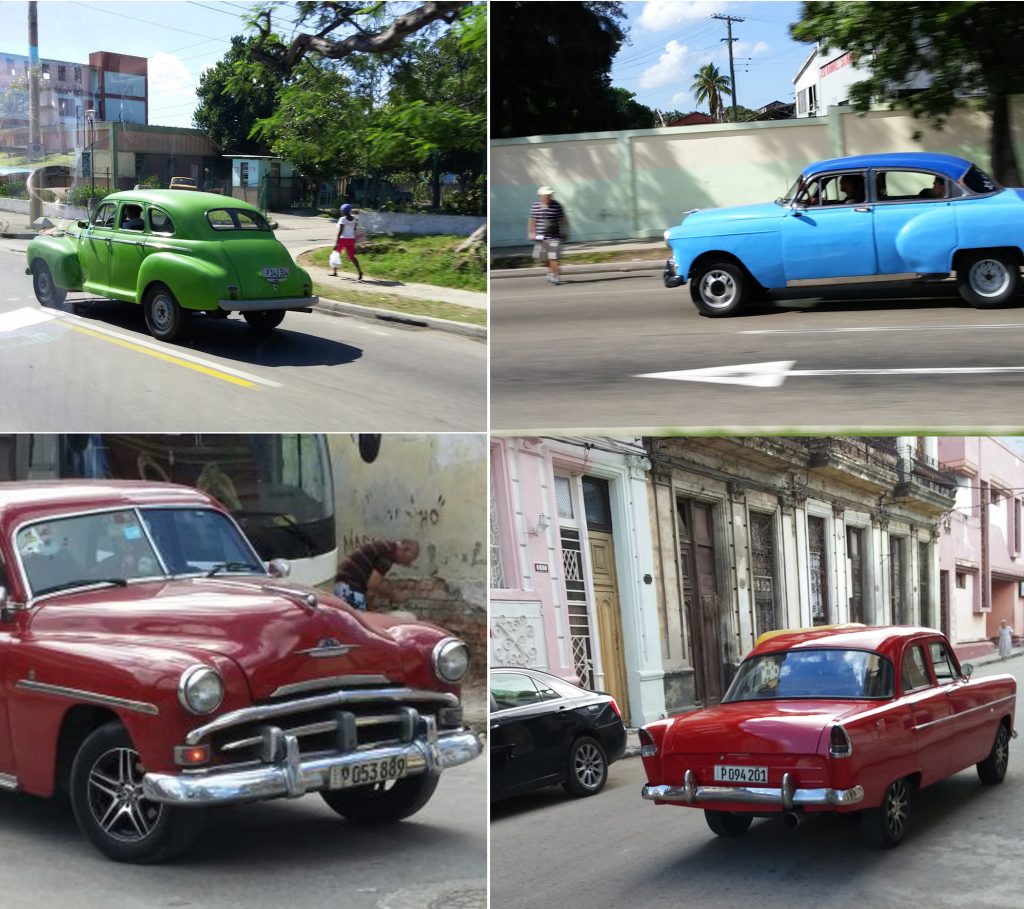 Can Anyone Buy These Vintage Cars?
Most vintage cars in Cuba are owned by taxi companies, and foreigners aren't allowed to buy them unless they are permanent residents.
FYI: If you go to Cuba and have a chance to ride in one of these, make sure it's a convertible. They run on leaded gas and the fumes are terrible.
When Americans Got to Travel to Cuba
I went to Cuba during the Christmas season because I wanted to be somewhere warm, and because, why not? It was a forbidden place for Americans and when they opened it up, I decided to take a trip there. Too bad I didn't know The Rolling Stones were planning to give a free concert a few weeks later in January. If I had, I would have booked my trip then. But it was an interesting trip, nevertheless. The food was great, the scenery was interesting and the people were friendly. And I got to ride in a vintage convertible.
What Cubans Think of Their Government
Did you know Cubans often poke fun at their communist government? When someone in my tour group remarked that it was difficult to figure out where we were because many street signs contained only a series of hyphenated numbers, our tour guide laughed. "We go crazy whenever some new place opens up. You can see the whole history of the Revolution on every building, but never any idea of how to get where you're going."
Pointing out the faults of the system comes from some of the higher levels of the government as well. My tour had the opportunity to meet with the Minister of Gender Relations Marta Nunez. She discussed the problems Cuba faces. She is a sociologist and former Harvard professor, whose family supported the Revolution in the early days. According to Nunez, the fact that men have compulsory military service and women do not has resulted in more women becoming college graduates, but because of that, men lag behind intellectually. That results in more divorces, and one-child families––not from family planning but because the marriages don't last long. In addition, it is a machismo society so women raise their sons to be "manly"––and to think of housework and childrearing as "women's work."
My Thoughts About Cuba
I wasn't there to judge, but I did point out to Marta when she said they freely elect their representatives, "But you keep re-electing the Castros, since 1959."
She said that soon the Castros would no longer be involved in the government. "Fidel's children don't want to run for office."
Little did I know then that Castro's children ran the country's transportation and utility companies. Cushy jobs, don't you think?