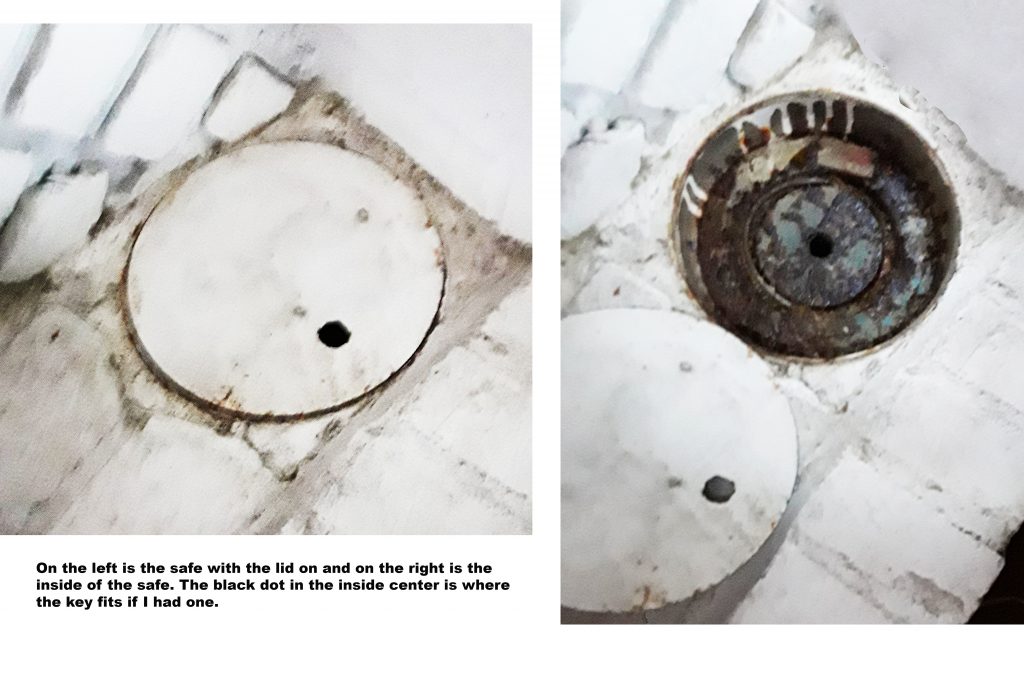 Are Some Mysteries Meant to Stay Unsolved?
This is the locked safe that's built into my fireplace hearth. It's been there probably since the house was built and I don't have the key to open it.
When I first moved into my current residence I noticed a container with a removable lid built into the oversized fireplace hearth. I couldn't figure out what it was or why it was there. It was too far away from the fire pit to use to store ashes. When I showed it to a handyman, who was working on some repairs for me, he said it was a safe. A Star safe. I asked him if he could open it because the prior owner didn't leave the key.
He tried but couldn't open the container. I called various locksmiths to see if they could open a Star safe. Most could not. But the assistant at one of places said the locksmith was on vacation but he knew how to open Star safes. The cost was almost $500, if I wanted to be able to use it again. Otherwise, it could be a little cheaper if I didn't intend to use it again. She'd have to ask the locksmith when he came back.
I wasn't sure what to do. Was I sitting on a million dollars? Or was it an empty nothing?
I let it go. I wasn't about to spend money on it when I had so many other things to fix.
My house has had two former owners. The guy I bought it from let the house go to ruin, which is how I got it so cheap. He had lived there since the late 1980s. And although I don't think he was savvy enough to put in a built-in safe when he was too cheap to fix the leaks in the roof, he may have been savvy enough to empty it if he put anything in it.
The original owner was a fireman. That's why he built the house out of cinderblock, something that would never burn. At least, that's what I think. The roof, the ceilings and a few interior walls might go up in flames, but not the structure or the cement foundation. He must have been the one who put in the safe in the hearth, because the fireplace looks like it was constructed when the house was built.
Last year when my long-time neighbor was about to move out I told her about the safe. She knew the man who built the house. She said before he moved he retired. He drank a lot and his favorite pastime was sitting in the garage with the door open, drinking and looking at the street. He wasn't rich and she doubted he left anything behind because he didn't move in a hurry.
But was he too drunk to remember if he left anything in it? That's a mystery.
If I ever move maybe I'll pay someone to open the safe. Or I'll leave for the next owner to ponder over. By now the price to open it may have doubled.
This has given me an idea for my novels. The main mystery is solved by the end of the story but a less urgent mystery remains unsolved through several more stories until the protagonist solves it.
Thanks for reading,
Vanessa
Author:
The Trouble With Murder, D.X. Varos, Ltd, 2022
Hidden Agenda, Forget Mellemgaard APS (in Danish) 2021
The Cubist Caper, Forget Mellemgaard APS (in Danish) 2022
A Palette for Murder, A Lana Davis Mystery, Five Star Publishing, a part of Gale/Cengage Learning 2015
A Blue Moon, CCHB 2013
https://facebook.com/VanessaARyanNovels
https://twitter.com/Vanessa_A_Ryan