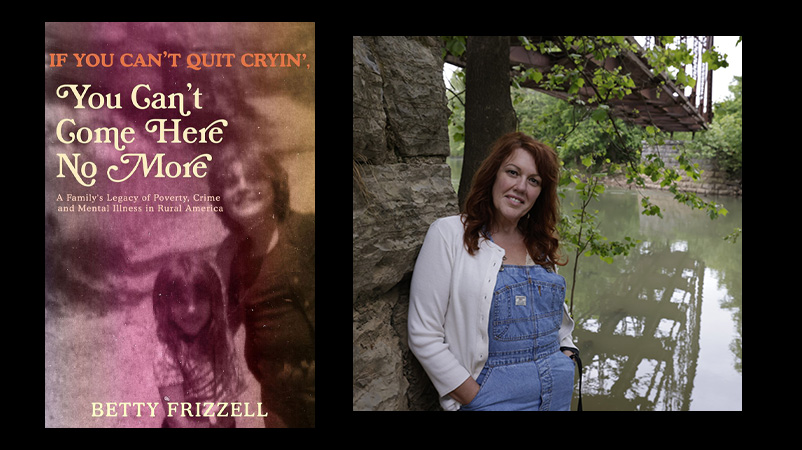 Betty Jane Frizzell, Former Police Chief and True Crime Memoir Author
Here's a short biography of Betty Jane Frizzell:
Betty Frizzell is a former police chief who began her law enforcement career in 1997 with an aim to assist victims of sexual assault. As a sex crimes detective, she helped develop the first Sexual Assault Response Teams unit and was the first female officer to join the S.W.A.T. team. Upon retiring from policing, Frizzell began a second career as a criminal justice courses professor. She holds an M.F.A in Writing and an M.S. in Criminal Justice Administration. Her doctorate work is in psychology. She is a speaker for National Alliance Mental Illness-Missouri and Law Enforcement Action Partnership. Frizzell currently resides in Seattle, Washington.
Do you have a "real" job other than writing, and if so, what is it?
My real job is as an investigator. Most of my life is in law enforcement, a majority as a detective. I specialized in crimes against persons-this meant sexual assault and homicide investigation. My mother's side of the family has a person accused, often convicted of murder for generations. The criminal lineage I feel helps me to do my job better as a police officer.
Have any of your jobs outside of writing influenced your writing?
Yes. The cases I worked as a sex crimes detective and seeing the evil people do to each other comes out in my characters. I can draw from pieces of people, suspects, witnesses, or victims. I hope this first hand knowledge puts the reader in the room with my characters and enhances the journey.
What compelled you to write your first book?
The compulsion to write this book was to give my sister and those like her a voice. Her story needed to be told. Too many times women in the same situation as her are sentenced and forgotten. She didn't come into this world with ill intentions. I lived in the same house with the same mother. How did we get here? What do we have so many murders in one family? How do we go from a rural country setting in Missouri to Seattle, WA to Europe?
Tell us a little bit about your book. What is the title?
My book is titled, If You Can't Quit Cryin', You Can't Come Here No More: A Family's Legacy of Poverty, Crime and Mental Illness in Rural America, Feral House Publishing. The title comes from the first thing my sister said to me after her arrest for murder. As strong country girls, we never cry but the emotion of seeing in her prison jumpsuit, facing life in prison was too much for me.
Location and life experience can sprinkle their influence in your writing. Tell us about where you grew up and a little about where you live now – city? Suburb? Country? Farm?
Most of my writing is from the rural country areas,the flyover places that no one thinks about. Dirty country roads hold a lot of secrets. Even though I live in the City of Seattle, Washington, the best stories come from my past or places in the country.
Is there any lesson or moral you hope your story might reveal to those who read it?
Criminals are often hidden in plain sight. Malicious acts can come from anyone in any place. When a heinous crime is committed by someone one is familiar with, people are often shocked. Criminal behavior can happen in our neighborhood, even our own family.
Is there anything else you want your readers to know about you? Include information on where to find your books, any blogs you may have, or how a reader can learn more about you and writing.
If you would like to check out my book and other updates on Vicky's case, please go to my website https://bettyjanefrizzell.com. My social media on Facebook Betty Jane Frizzell, Author and Twitter Betty Jane Frizzell. Also, my publisher, Feral house at www.Feralhouse.com
Wow. This is a first for me, to interview a former police chief. Thank you so much Betty Jane Frizzell for sharing your expertise on crime and your true-crime memoir with us today,
Vanessa